Alan Sugar Office Painted Canvas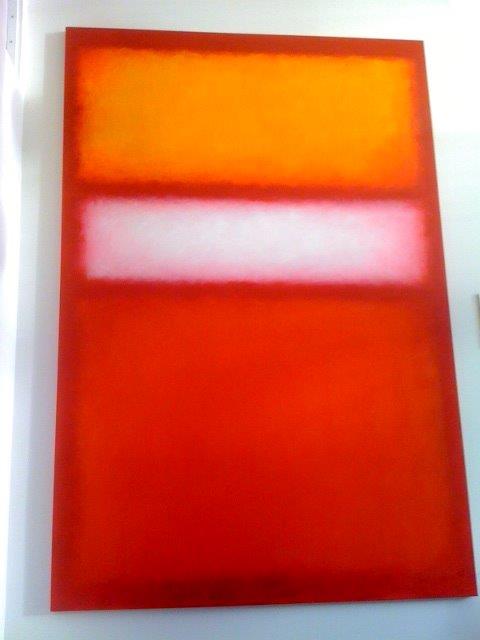 Kensington Gilders were commissioned by Sir Alan Sugar to paint this Rothko style large canvas to be situated in the reception area of his new office building in Loughton Essex.
Our brief was to create a colourful, warm and welcoming artwork for the otherwise fairly monotone office surroundings.
This painting looks particularly effective from the glass stairwell leading up to the main office area and is greatly appreciated by directors and staff members alike as they access the staircase to their offices.